An international student-led project to assist and learn from local medical staff in rural Uganda
Who are we and what are we doing?
We are Team Gulu 2016, a group of ten medical students and one geography student, who are part of the Manchester Global Health Society. This is an award winning student run society at the University of Manchester who promote the importance of global health.
We believe everyone can have an impact on global health.  
We plan to travel to Northern Uganda to observe and assist local doctors and nurses as they provide basic healthcare to isolated rural communities, where resources and health education are in short supply.
Your donation to the project will help to run outreach clinics.
To help run these clinics we need to buy medication and tests, hire tents and organise publicity to local communities.  We've already managed to cover our travel costs, but getting us to our full target will allow us to pay our host families for our accommodation over the month-long stay.
To organise the clinics we are working with Ugandan and Belgian medical students as part of Northern Uganda Village-Health Outreach Project (NUV-HOP).

What will we do there?
At the clinics we will set up health camps to help provide basic health services. We will also conduct healthcare education sessions in the community and Ellen (our Geography student) will conduct surveys to find out about people's current healthcare provisions, knowledge and their barriers to health.

This initiative will also allow us to shadow doctors in Gulu Regional Referral Hospital to learn about tropical diseases and the challenges that are faced by Ugandan healthcare staff.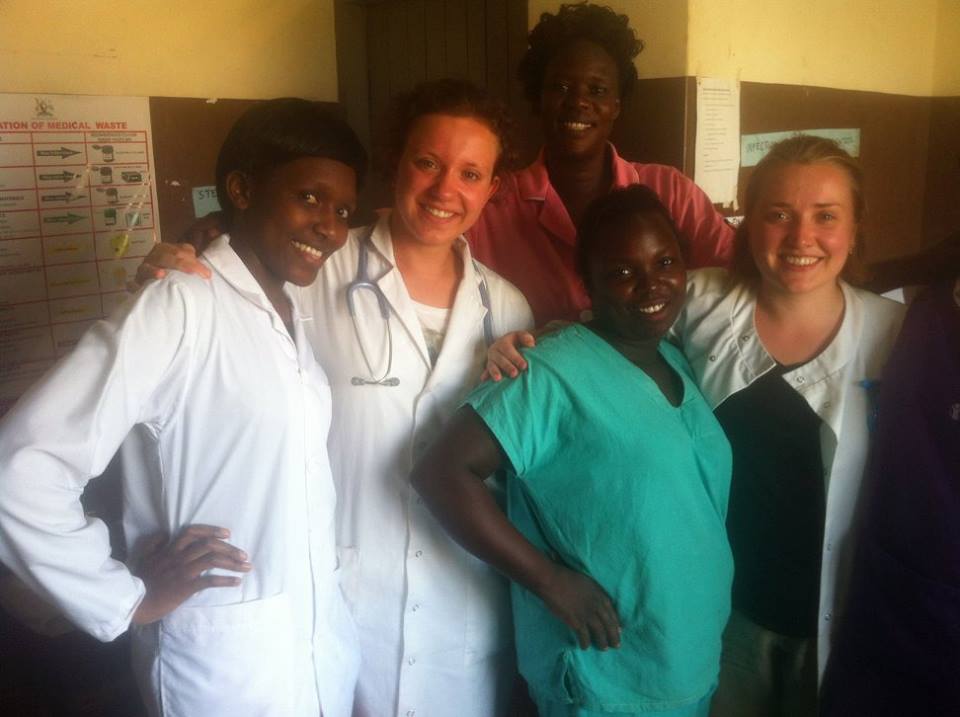 What is the need for this project?
The communities of Northern Uganda have been severely affected by civil war.
They struggle against high levels of poverty, inadequate water sanitation, significant disease burdens and poor access to healthcare services.  The most destitute have to walk many miles to reach their nearest health clinic.
NUV-HOP enables us to contribute as students and help improve the quality of life of people in need. It also gives us the opportunity to experience living in a different country and explore the wonderful culture of Uganda! 
Want to know more?
Check out our Team Gulu 2016 FB page and like us for the latest updates and fundraising events around Manchester!
To find out more about  NUV-HOP and our work with the Ugandan and Belgian Medical students, check out our NUV-HOP website!
How can you help us?
You can donate or share this with your friends and family to help us!
Please share our page and tell your friends and family about our project.
We are incredibly passionate about this project and are determined we can meet our fundraising goal but we need your help!
Thank you! 
Have you sponsored this project? If so, log in to comment on updates!
11 months, 2 weeks ago
Back from a successful trip…
We want to say a massive thank you to everyone who supported this trip, along with the Ugandan and Belgian teams, we were able to make the outreaches a real success and are already starting to plan on how we can improve on them even more for next year! 
The team is now back all back in England after a very busy month in Gulu! The trip was a massive success and we managed to see over 2,000 people in six different health camps. The outreaches provided a range of services from consultations with local doctors along with the prescription and distribution of free drugs and health education at the camps and locals schools. Screening for Malaria and Hep B along with Hep B vaccinations were also provided. Partner organisations providing HIV testing and counselling, family planning and cervical cancer screening and finally circumcisions. 
We had days of shadowing in the local public hospital and days we spent going out into the field with local NGOs. This time allowed us to make links for the future and gain a real understanding of the community and their history along with the health issues being faced currently. 
We will start to send out the rewards in the next few weeks but once again a massive thank you to everyone as we could not have done this without your support! We will also be adding more updates and information on the trip here and on our Facebook page: https://www.facebook.com/Team-Gulu-2016-589233781241429/ 
1 year ago
Update from Gulu...
After nearly 2 weeks in Uganda we have now completed 5 outreaches and several days of hospital shadowing. We have our last outreach tomorrow in Patiko village. The outreaches have been really successful so far with lots of people from surrounding communities attending. We have been involved with hepatitis B screening and malaria testing. Our partners on the project have also been doing cervical cancer screening, HIV testing and counselling and safe male circumcisions. On top of these services a vast amount of patients have come for consultations with doctors and received medicines for acute problems as well as have been referred to hospitals for chronic problems. 
We are so grateful for all of your donations from the past few months, especially as we were able to provide extra money to the outreaches to have a bigger impact. 
Here are a couple of photos of the team before patients began to arrive on Saturday's outreach!
1 year, 1 month ago
        We have reached our target!! 
Thank so much to everyone to everyone who has donated and supported us we have reached our target which is incredible! 
We would also like to say a special thanks to the University of Manchester Learning Enrichment Fund. Their very generous grant helped us to reach our target so thank you! 


We would like to say thank you to everyone who has donated or supported us in any way, the whole team is extremely grateful and we are now looking forward to getting to Gulu in just over a month. None of this would have been possible without all the support we have gotten! 
We will do our best to send updates while we are in Gulu, but will definitely have lots of updates and pictures when we return! 
                                    Once again a massive thank you from 
                                                        Team Gulu 2016

1 year, 2 months ago
Thank You So Much To Everyone Who Has Donated and Supported Us! 
It is now less than two months until we travel so the whole team are very excited! We are still fundraising and have two team members running the Great Manchester 10km today! We have also had lots of bake sales in the past few weeks which the whole team has been involved in and we even have one team member painting portraits of pets!
Final things are being organised for the trip now, we have our training day coming up and lots of the team are getting their jabs done! 
We are really close to meeting our target now and that will allow us to provide even more outreaches and pay our very generous host families, so if could continue to share our page we would be very grateful! 
Thank you again, 
Team Gulu 2016
1 year, 2 months ago
We are absolutely delighted to announce that, due to a generous grant,
we have reached our 
minimum
 target! 
This means we have achieved enough to fund a minimum amount of outreach clinics! 
We would like to thank everyone who has donated so far - we greatly appreciate your generosity and support.  

Please help us fund more outreach clinics and pay our host families in Uganda by sharing our page and encouraging others to donate.
Thank you so much!
Team Gulu 2016
15 anonymous donations totalling £5952.20