Help us get to Uni-Slam, a national poetry slam competition, so we can represent our university!
We are raisin' dollar to pay for the road trip and accommodation of our super squad of five poets and their mentor to UniSlam 2017.  To take part in this national poetry slam where university teams battle it out, we need to travel to Leicester for the showdown on the 29th and 30th January.
Our Story
Here's the deal: we've been working really hard, having slams, fundraisers, weekly workshops and events put on for free by the Creative Writing Society and have managed to create a wonderful diverse community of writers at the University.
UniSlam is a once in a lifetime event. It'll be a chance for these poets, who have competed against their peers to get on the team, to really 'up their game' and compete on a large scale in January. The event is over two days, so we'll need to stay overnight and get the train from Manchester to Leicester. So here's where you come in...
The Creative Writing Society prides itself on making sure all of our events are as accessible as possible, and because of this we make all of our events completely free. There's no membership fee, and everything we do is down to the hard work of our committee.
This isn't possible this time, we'd need to learn to "apparate!" Making sure this is still accessible to all of our team regardless of their financial backgrounds means working together to raise the funds.
We've already applied to the competitive Students' Union funding, 'Fund It', and weren't successful despite a lot of hard work. Unfortunately the new system means a lot of deserving people get lost in the mix. We're trying again in December and we've already raised £100 through one slam with another coming up on December 8th but we don't think this will be enough.
Who are we?
We are a team of ace young poets from The University of Manchester's Creative Writing Society. Our fantastic mentor, Isaiah Hull, is an up-and-coming poet, who recently performed alongside Kate Tempest on the BBC. We are incredibly lucky to have him alongside us and, if anyone can whip us into shape, it's him!
We are:
Roma Havers - "3rd year Drama and English student, I write wordplay and rhythms that some people like, the thought of not going to UniSlam keeps me up at night (seriously I'm not sleeping please help us)"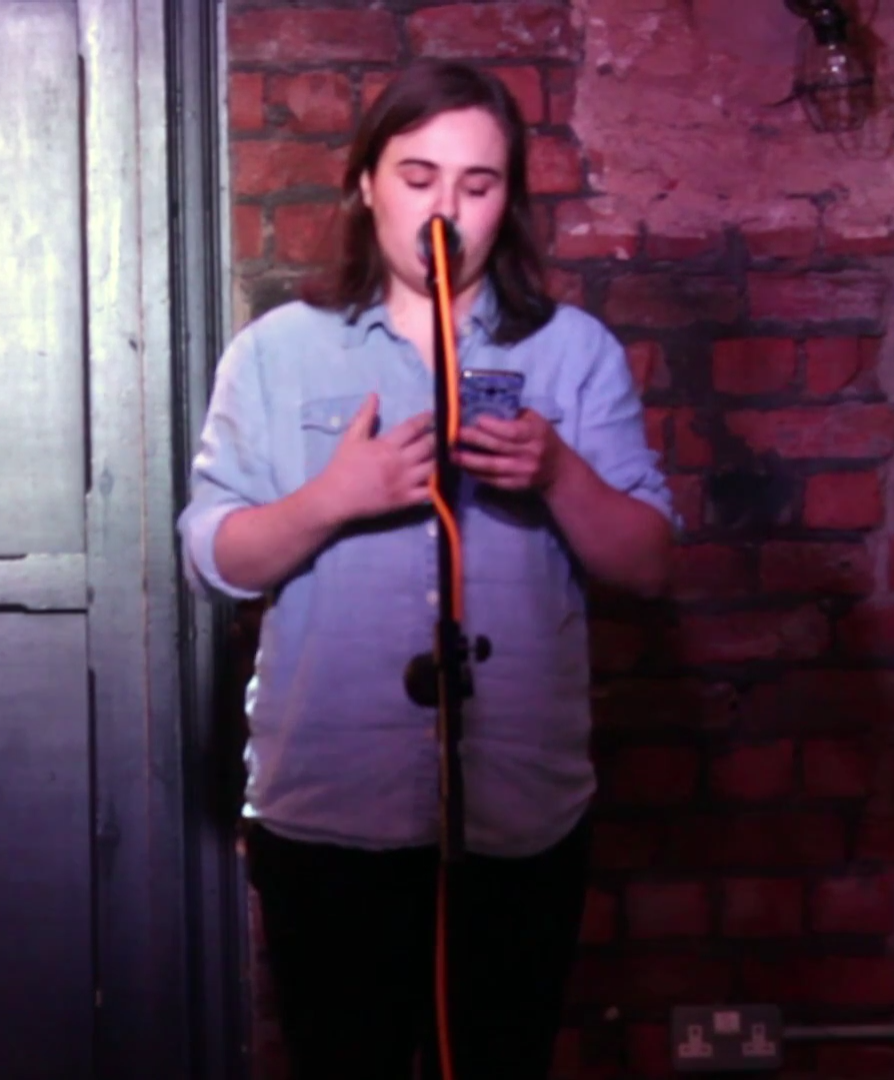 Liv Barnes - "2nd year Management of Leisure student, I write poetry about the weird and wonderful things I see around me, please give whatever pennies you can to help us get to UniSlam and show the other unis what we're made of!"
Kayleigh Jayshree Hicks - "1st year English Literature student, I have been writing poetry for two years, but only performing for three months! I am honoured to have been chosen for the UniSlam team, and I specialise in short, structured poems written about my experiences with mental health, politics and ignorance."
Damani Dennisur (Tukaiisloveletter) - "1st Year Archeology and Ancient History student, - Poet, Musician, Creative! I like building robot heads and making visions come to life!"
Alle Bloom - "2nd year Politics and Sociology student, I write (I hope) funny poems about not so funny topics. Give us some dollar so we can to UniSlam and rock it (please)."
We're really pumped to be representing our uni at this fantastic event. We're performing all over Manchester at the moment and run events that have a wide outreach into the Manchester Spoken Word community.
Where will the money go?
What will you spend the funding on if we raise our 'minimum needed' goal?
We can take part in UniSlam by paying the £25 entry fee, train tickets for the team and our mentor Isaiah Hull, accommodation for at least one night in Leicester.
Where will the money go if we hit our full target?
This means we can stay an extra night in Leicester, giving us better preparation time and way less stress. We'll also get team t-shirts so we look like a team which means business.
What will you do with extra funds if things really take off and you raise more than your target?
All extra funding will go to financing extra amazing things for the society next semester - it will mean we can do more trips and events and generally do cool things.
Rewards
We know giving up your money is hard on the student pocket and so we're not asking you to do this for nothing, there are rewards! Poetry, performances and making a fool of ourselves, we'll do anything to make sure we can go and represent you!
Find us here
Facebook: Manchester Creative Writing Society 2015 and our Uni-Slam page
https://www.facebook.com/UoMUniSlamTeam2017
Twitter: @UoMCWSoc and all of our individual Facebook pages for continuing updates on our progress and an endless litany of the events coming up!
Help us succeed!
Maybe you can't help us out right now, that's okay, we forgive you! You don't need to give money to help us succeed! Please share this project with anyone you think would support us – on Twitter, Facebook, LinkedIn, by email, telephone, in a chat over the fence or on your blog. In fact, share it with everyone you know as we think it's a great idea, and the more people who know about it, the more likely we are to make this work out brilliantly.
And we know we said you don't need to give money to help us, but we'd love it if you did! Please sponsor us and help make this happen.
Have you sponsored this project? If so, log in to comment on updates!
5 months, 3 weeks ago
Dear all,
We'd like to update you to let you know that this weekend, The Manchester Team came 3rd place, out of twenty teams, in the national poetry Slam competition UniSlam. The competition was tough and we are so pleased to be in the position.
A couple of thoughts from the judges included "the way you used the stage was a protest within itself" "I don't know whether he's a cocky bastard or just brilliant" "You made two of us cry" "if you want this, call me" and so much more.
We all had the best weekend of our lives and we are so grateful to all of you who made this happen.
We often say that money doesn't matter in the arts, but the truth is we're too often under-financed or not taken seriously, arts are always the first to be cut; I hope you still feel like that this was a worthwhile project.
This has changed five little poets lives.
Thank you from the bottom of our hearts.
If anyone is interested in watching the performances we did this weekend we will be holding a free event on the 17th February at Solomon's bar in Withington (TBC) where we go through our set; we will also be joined by University of Salford team who will perform their work.
We will be emailing individually regarding rewards in the next couple of days, but for now, thank you.
Roma, Liv, Kayleigh, Damani, Alle
7 months, 2 weeks ago
Following on from a fantastic event last night and some amazing support here over the last couple of days, I just want to say a massive thank you to everyone who's donated so far. After last night's performances I can surely say that our team is really something special and we're well on our way to funding our little team making it to the big heights!
Lots of love 
Roma, Alle, Liv, Kayleigh and Damani. 
4 anonymous donations totalling £48.00